Crazy Kung Fu
A downloadable game for Windows and Android
Test your training in the arena with a more active and reactive dummy, that follows your every move. Move around it in full 360 to dodge incoming attacks and gain strategic positions for unleashing blows.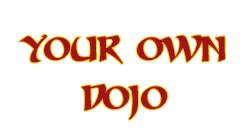 Train to become the greatest Kung Fu Master the world has ever seen. You will begin as a tourist to Martial Arts, with no experience and slow reflexes. You will progressively move onto harder tiers of training, faster and more complex, until you no longer need to think but simply react.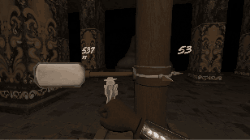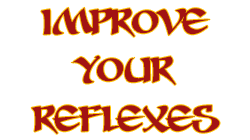 In Crazy Kung Fu you will fight against a wooden training dummy, using your hands as well as your body to punch, block and dodge the various spinning arms. Throughout your journey you will learn how to be a master at all of these, building muscle memory at first, to then rely on instinct and quick thinking.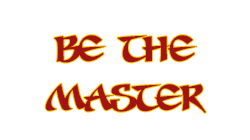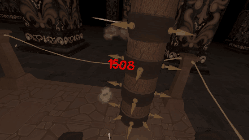 All your moves are tracked, you will have statistics on speed, accuracy, strength, all of which will help you assess your progress, target your weaknesses and push towards becoming a Kung Fu Master.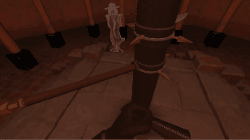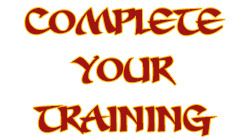 There are a variety of extra modes to challenge yourself futher, from catching and eating shrimp while you fight, to dodging arrows from both sides. And for those who want to take their training a step further they can use the Infinite mode and training for as long as they can hold
--------------------------------------------------------------

CLAIM YOUR FREE KEYS
To get your FREE keys for other platforms leave a review on the Sidequest page (https://bit.ly/ckfquest) and then send me your purchase confirmation by adding your email here (https://bit.ly/fovsub) and responding to my email with your purchase confirmation.
Steam version: https://bit.ly/ckfsteam | Rift version: https://bit.ly/crazykungfu
If you don't use those other platforms, even better as you can gift them to friends! :D
I'm regularly adding new content as I get feedback from everyone. So do join us on Discord as well!
Happy training!
--------------------------------------------------------------
Subscribe: https://bit.ly/fovsub
Join me on Discord: https://discord.gg/hjupHpa

--------------------------------------------------------------

Version 0.6x
- New Fight Tier 2! In this tier the dummy is a bit more aggressive, though the main difference is the new arm as well as new positions for the pads.
- Body collider! You now have a body collider. So no more being lazy with your feet. Let's work on improving our footwork!
Version 0.5x
-New Fight mode! In this mode you fight against a more active/reactive dummy.
-Extended feedback after a Train mode level based on how you did.
-Menu scroll has now be redesigned to include Fight mode.
-Fight mode has it's own soundtrack!
-Correct punch plank is now displayed when returning to menu after Focus.
-Fight mode also has new grades, one for amount of body pad hits and the other for amount of lateral movement.

Version 0.4x
-Global leaderboard! See how everyone else is doing.
-Study menu now includes a Wing Chun dummy!
-Import your own study pages to revise shapes without removing your headset.
-90FPS on Quest 2.
-Entire new Tier 3.
-New Punch pad arm that you can pummel away at.
-Updated scoring system to work across platforms.
Version 0.3x
-New Infinite Extra mode. Play for ever, and ever, and ever...
-Tier 2 now has a moving dummy.
-Combo scoring is now fully functional.
-Can select new dojo environments as you unlock them.
-Extra modes are unlocked at Tier 2: Shrimp, Arrows, Infinite and Faster
-New Extra modes (ex: pad work)
Coming next:
- New environments
- More training tools.
--------------------------------------------------------------
Purchase
In order to download this game you must purchase it at or above the minimum price of $9.99 USD. You will get access to the following files:
Crazy Kung Fu - Redeem Oculus Key Instructions.txt
825 bytes
Crazy Kung Fu - Steam Key (Send purchase confirmation)
Crazy Kung Fu - Rift Key (Send purchase confirmation)